Tour through the vineyards: Nordic Walking or with a van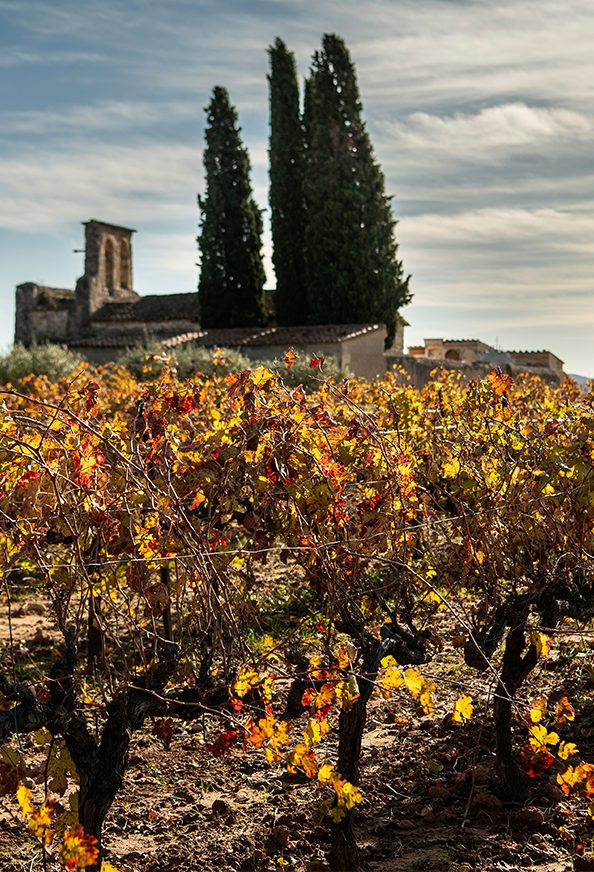 Advance reservation:
938 911 092
Tour through the vineyards: Nordic Walking or with a van
Penedès feeling
Would you like to combine healthy physical activity, discovering our surroundings and the world of Sumarroca vineyards and wine?
We have prepared this activity so that you can enjoy an outdoor activity with all the health guarantees.

- Meeting point: Church of Santa Maria d'Anoia (in the Sumarroca Estate of Monistrol d'Anoia)
- Nordic walking and tour between vineyards (learn about viticulture) to the Church 11th century Romanesque Santa Creu de Creixà, located in the middle of our estate.
- Tasting of 3 products and appetizer from our winery between vines and grapes.


Minimum 6 people. Maximum 20 people Benefits of Nordic Walking:
- Activation of 90% of our muscles
- Decreases the impact on the joints of the legs
- Greater cardiorespiratory and circulatory activation
- Improves body posture and corrects bad habits
- Higher calorie consumption
- Relaxes the tension of the neck and neck
- Implementation of coordination and balance needs
- Strengthening the muscles in the arms and shoulder
- Promotes lymphatic drainage
- Improves mood




PRICE:


28€ person/ Kids 7-14 years: 13€ person/ Kids from 14 years: 23€ (includes guide, material, tasting and VAT)



SCHEDULE:


Ask for an appointment



APPROXIMATE DURATION:


From 10 am to 12:30pm



LOCATION:


Meeting point: Monistrol de Anoia


Advance reservation:
938 911 092
Do you need more info:
La suscripción y el envío del siguiente formulario implica la autorización del usuario a favor de BODEGUES SUMARROCA, S.L. para el tratamiento de sus datos personales y de contacto, los cuales quedan incorporados en los sistemas de información titularidad de BODEGUES SUMARROCA, S.L. y cuya finalidad es la de dar respuesta a sus consultas, sugerencias y/o opiniones acerca de nuestra actividad empresarial.
En cualquier momento usted podrá ejercitar los derechos de acceso, supresión, rectificación, oposición, portabilidad y limitación, comunicándolo por escrito con indicación de sus datos a en la dirección de correo electrónico sumarroca@sumarroca.es.
Para más información acerca de nuestra Política de Privacidad, consulte el siguiente enlace:
https://sumarroca.es/politica-de-privacidad/
.