Located in Monistrol d'Anoia (in Sant Sadurní d'Anoia), with 403.8 hectares of south-facing vineyards, protected by the Montserrat mountain range and benefitting from the gentle Mediterranean coastal climate and the "terral" wind from inland.


With a wide variety of animals (including the short-toed eagle, jay, salamander and black starling) and plants (including Aleppo pine forests, fragrant virgin's bower and the European nettle tree). It also features three ravines (two within the estate and a third right on the border) and two forests (Bosque de Águila [Eagle Forest] and Sierra de la Vermella).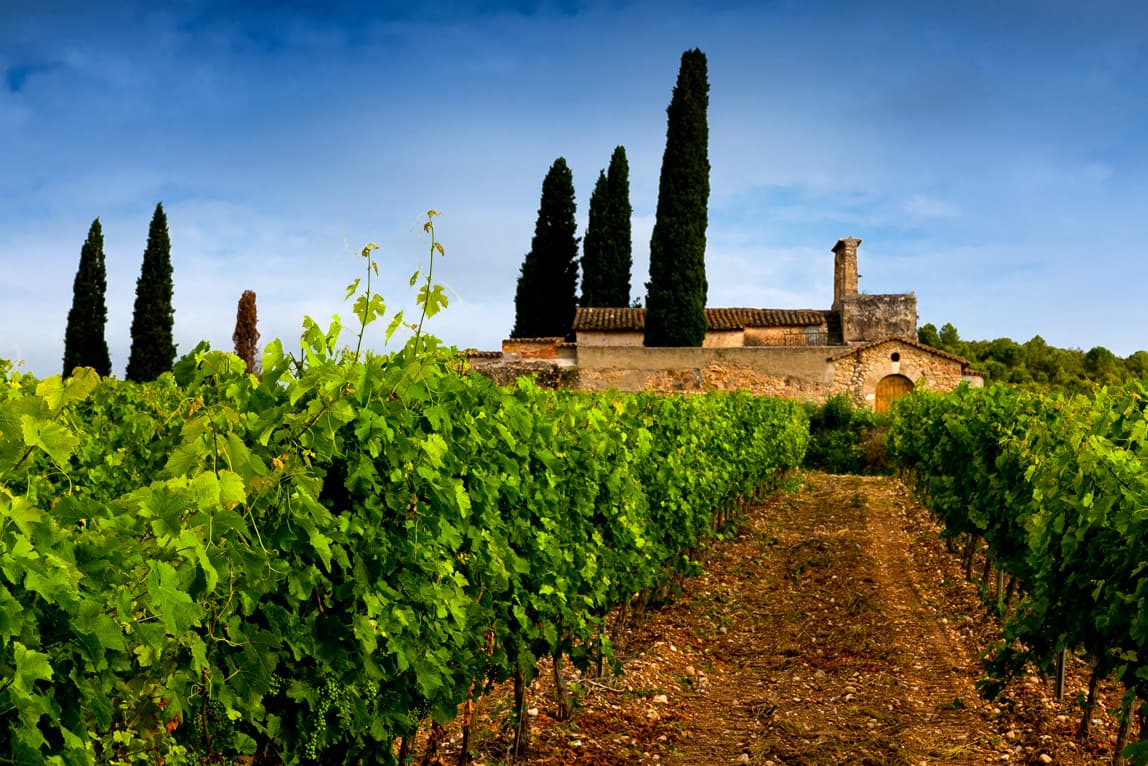 The estate is divided into more than 100 vineyards or plots. Different varieties are grown on each of these plots depending on the direction the plot is facing and the type of wine to be produced.
Thanks to its size, this estate produces:


Organic compost where organic manure is treated and matures to fertilise the three estates.


The experimental cultivation of fungus-resistant grape varieties (PIWIs). This vineyard represents the first step of Sumarroca's ecological and sustainable commitment to develop varieties resistant to fungi like powdery or downy mildew, and to reduce excessive use of copper and sulphur in the vineyard.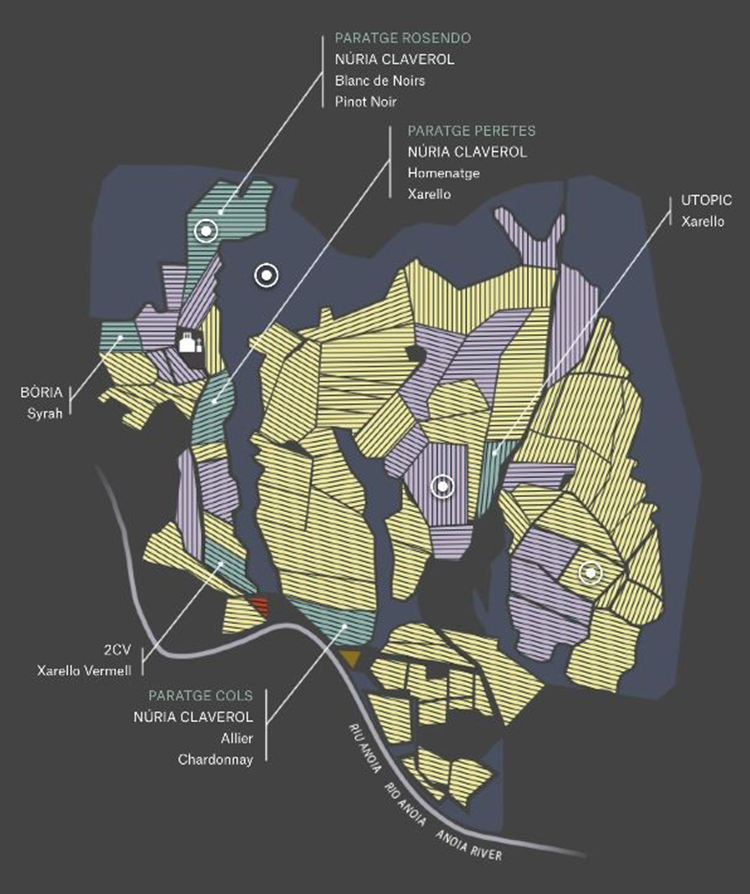 LOCATION
Monistrol d'Anoia (en Sant Sadurní d'Anoia)
WHITE VARIETIES
Parellada, Macabeo, Xarelo, Xarel·lo Vermell, Chardonnay, Sauvignon Blanc, Muscat y Gewürztraminer
RED VARIETIES
Tempranillo, Merlot, Grenache, Syrah, Cabernet Franc, Pinot Noir, Cabernet Sauvignon
TYPE OF SOIL
Terrain of a chalky clay-loam nature with medium-low organic matter content